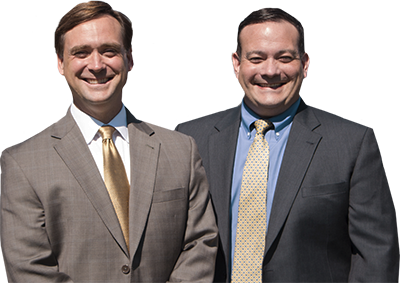 An Experienced Firm with Dynamic Solutions
Located in Wilmington, North Carolina, Butler & Butler LLP is a comprehensive bankruptcy and insolvency law firm.
We guide individuals and businesses through bankruptcy relief and help them avoid it if at all possible, to help them recover from overwhelming debt. If you are struggling with debt, contact us to get started on a solution.
Corporate & Consumer Bankruptcy
Unlike many bankruptcy firms, we handle both corporate bankruptcy and consumer bankruptcy (Chapter 7 and Chapter 13).
When used properly, bankruptcy can help you or your business return to financial strength while retaining your home and other key assets. But to avoid serious errors and delays and maximize the relief available to you, it is important that you seek our experienced guidance and advice. In addition, we are seasoned litigators who will represent you in court against creditors when necessary.
Financial Consultations & Advice
If you or your business are experiencing financial difficulties, bankruptcy may, or may not, be the best option. We have extensive experience in guiding corporations and individuals successfully through all types of bankruptcy reorganization when necessary. However, options and solutions other than a formal bankruptcy may be available with proper legal guidance and strategic decision-making during the various stages of financial distress.
If you desire and there is a way to successfully avoid bankruptcy, our expertise and lawyers can help you.
Guiding You Through Your Options
Whatever your situation, if you or your business are experiencing financial distress it is critical to understand all legal options and available leverage as early as possible. It is best not to make important financial decisions, such as deferring substantial obligations or liquidating assets, without first consulting with an expert. Our attorneys can assist you in preparing a comprehensive plan that will enable you to make good, strategic decisions and resolve important issues in your best interest.
In order to maximize options and preserve assets, it is always to your advantage to seek the advice of a specialist as soon as possible. As difficult as it may be, don't wait too late to seek expert advice.
Connect with Our Attorneys
Butler & Butler LLP in Wilmington, North Carolina, has been assisting individuals and businesses through good times and bad for over 40 years. Algernon Butler, III is certified as a specialist in both Business and Consumer Bankruptcy by both the North Carolina Board of Legal Specialization and the American Board of Certification and brings his experience and expertise to all clients of the firm.
Contact us for a confidential consultation at your earliest convenience.
We are a debt relief agency. We help people file for bankruptcy relief under the Bankruptcy Code.